Garden park
Garden lighting
Lovely living with a shared park area in your backyard. 
The so called 'park garden' has been a feature of many new construction projects for some years now. The same goes for this project on the outskirts of Brussels. At nightfall and in the mornings, the lighting adds both aesthetic and functional value.
A nice combination of path lighting, tree spotlights and wall fixtures.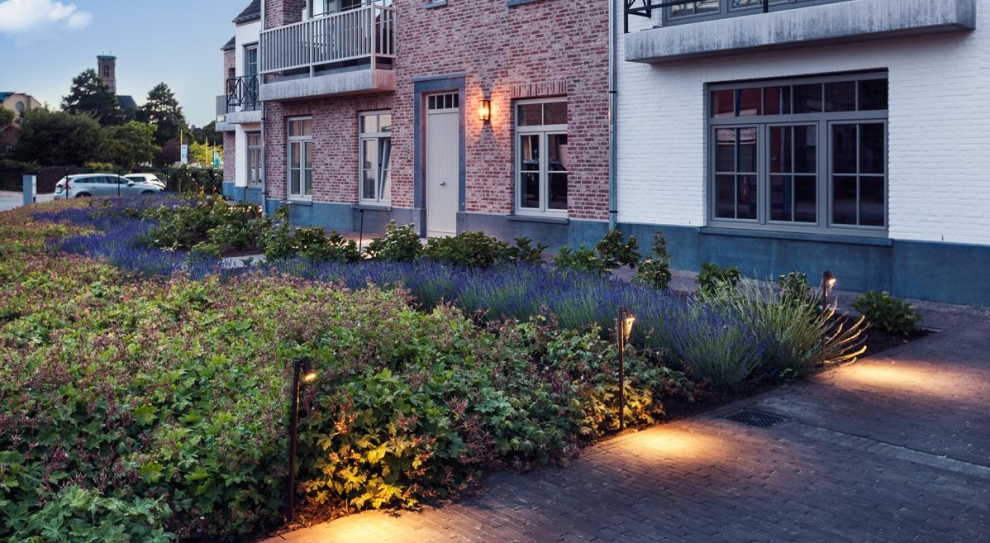 Back to overview