Brussels North station
Public Space
At Brussels North station, passengers are surprised by the thorough renovation that this old went through.
In addition to all kinds of other improvements and modernisations that have been carried out, the illuminated stairs also catch the eye. All the stairs from the subway to the platforms are illuminated by handrails.
The lighting angle of 40 degrees from the lower handrail is necessary at this height so that the lighting is evenly distributed throughout the entire staircase.
The handrails are highly resistant to dust and moisture. To achieve this, a combination of mirror welding and IP68 connectors has been used for this project. The impact resistance of the  handrails is classified in the highest category (IK10). Such an impact resistance is necessary for versions in public spaces.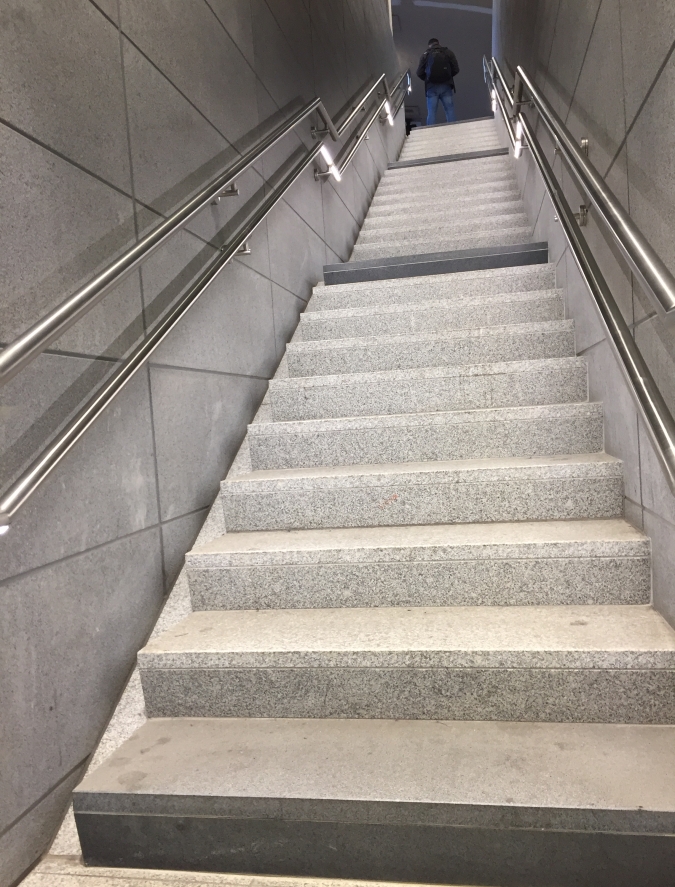 Back to overview